CLUSTER HEADACHE: A REVIEW
Λέξεις-κλειδιά:
cluster headache, pain, autonomous nervous system, early diagnosis, treatment
Περίληψη
There is growing interest in biomedical literature over the past few years regarding Cluster headache, this
underdiagnosed primary headache that is the most common of Trigeminal Autonomic Cephalalgias. This
review provides the essentials to diagnose and treat Cluster headache, which presents most often with
a typical head pain accompanied with ipsilateral autonomic nervous system features that constitute the
episodic and chronic form of the disease. Important lifestyle risk factors and scales to assess the impact
in sufferers' quality of life are reviewed alongside with a synopsis of the pathophysiology background.
Furthermore, we highlight the improvements made in early diagnosis due to the growing awareness of
healthcare providers and the evolving therapeutic repertoire that includes nowadays a monoclonal antibody
and a handheld neuromodulation device amongst traditional agents.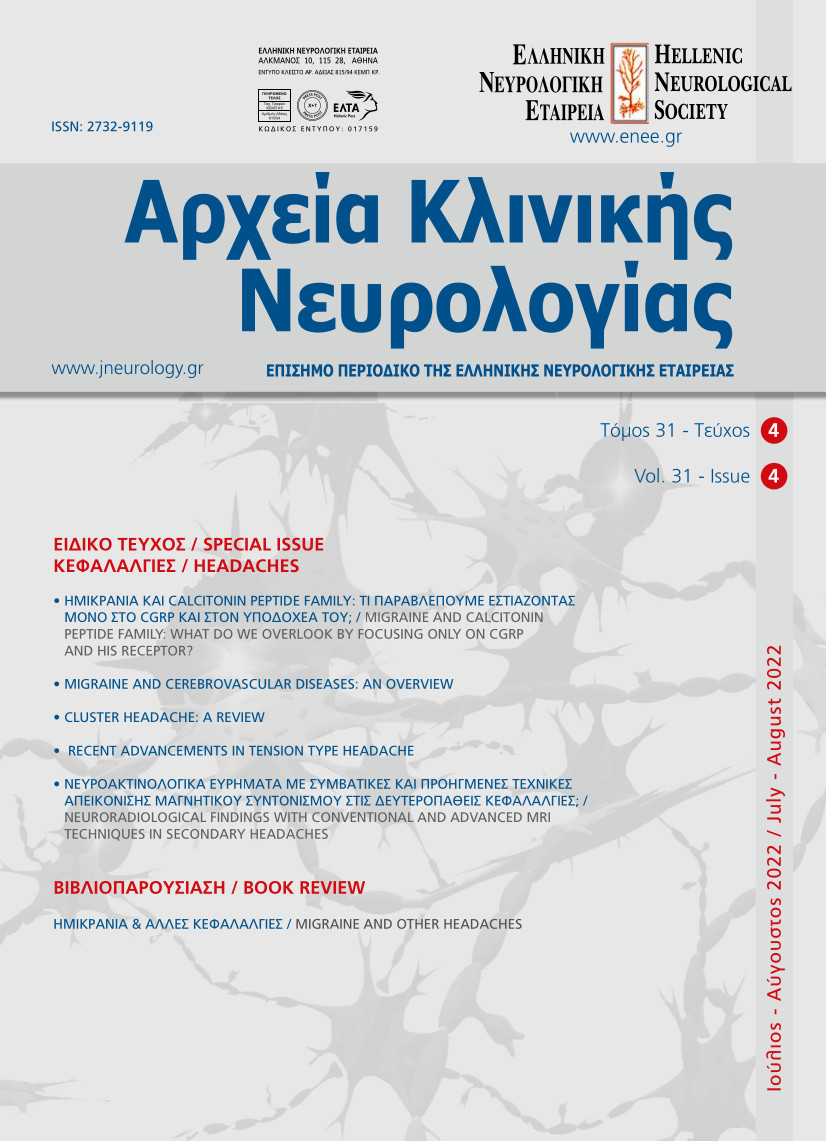 Λήψεις
Ενότητα
Άρθρα ανασκόπησης