RECENT ADVANCEMENTS IN TENSION TYPE HEADACHE
Λέξεις-κλειδιά:
Tension Type Headache, ICHD-3, Migraine, treatment, pathophysiology
Περίληψη
Tension type headache (TTH) is the most prevalent neurological disorders, with a significant socioeconomic
burden. It is characterized by a featureless bilateral headache usually with a tightening or pressing quality
and its diagnosis should be followed by the elimination of other primary and secondary headaches. TTH
can be classified to episodic form -frequent or infrequent- and chronic form, according to the 3rd edition
of the International Classification of Headache Disorders. Pathophysiology of the disorder is still not fully
understood but recent findings support the contribution of peripheral mechanisms in generating the pain
and central mechanisms in pain chronification. The treatment approach is a process which starts with establishing
a good and solid patient-doctor relationship for joined decisions to be made and ends with the
selection of a treatment strategy, that usually involves both non-pharmacologic and pharmacologic treatments,
either acute or prophylactic.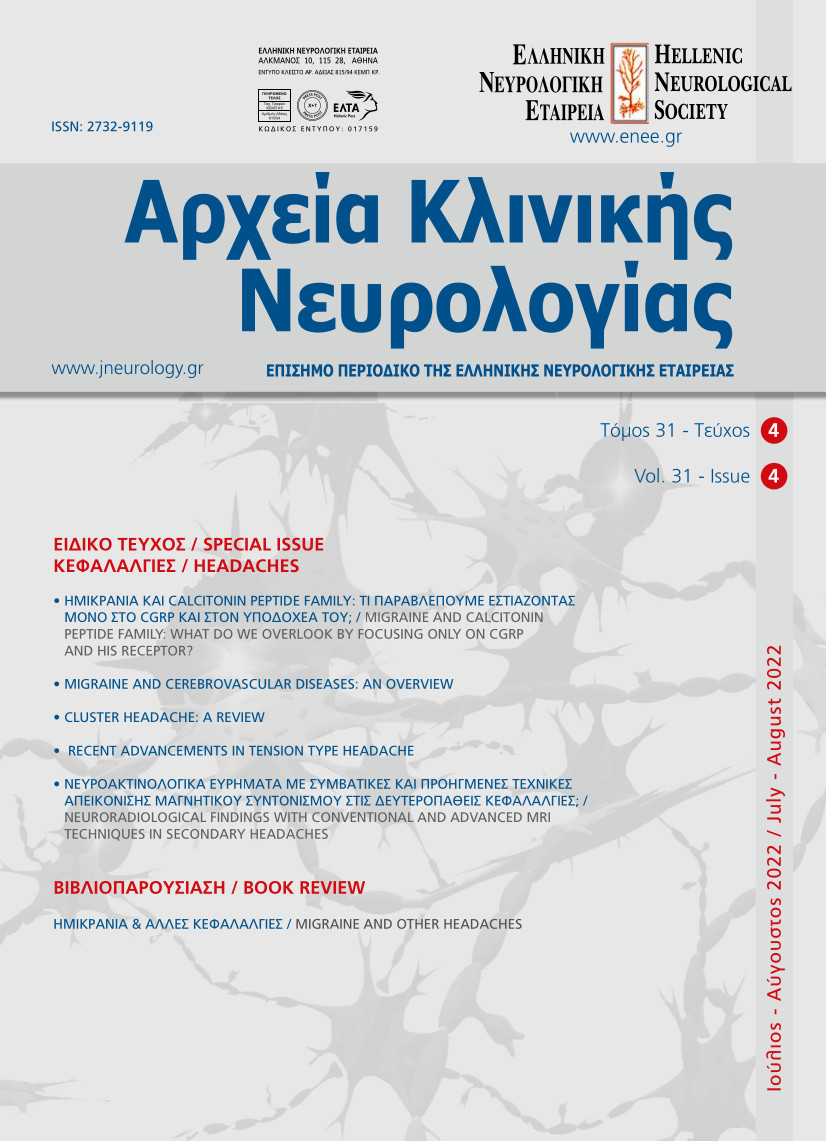 Λήψεις
Ενότητα
Άρθρα ανασκόπησης